Iranian American Academics and Professionals (Washington DC) Student Scholarship Award program was established in 2005 and since then several  Iranian graduate and undergraduate students have received the award.The main goal of the award is to acknowledge the accomplishments by fellow Iranians students in the greater Washington DC metropolitan area, and further motivate them to serve the Iranian communities through active participation in cultural and scientific activities.
Q: Who is eligible to apply?
All Iranian and Iranian-American undergraduate and graduate students who attend one of the universities or colleges in the Mid-Atlantic states particularly in the greater DC metropolitan area and Northeast of the United States are eligible to apply. The school attendance should be on a full-time basis.
Q: What are the selection criteria for the awardees?
The two main criteria for selection are an outstanding scholastic record and the demonstration of active participation in promoting activities that benefit the Iranian communities such as involvement in the Iranian student bodies in universities.
Q: How many and when the awards are given?
Five student scholarship awards will be given this year. The recipients will be announced in the November meeting of IAAP-DC monthly seminar series.
Q: When applications should be submitted?
The applications can be submitted from September 25th to October 25th for the current year thorough IAAP-DC website.
Q: What is the amount of the student awards?
The award amount may vary from year to year. This year IAAP-DC plans to provide 5 awards of $500.
Previous Scholarship Recipients:
 2010: Mohammad Heidarnejad, Graduate Student, Architectural Engineering, Penn State University – (Mohammad-Heidarnejad receives the award from Dr. Jamal Rostami, Secretary of IAAP-DC)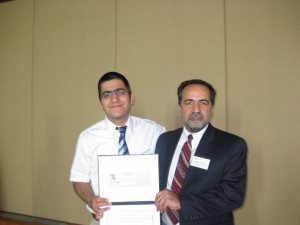 2009: Hamed Salimi Moghaddam, MBA program, Penn State University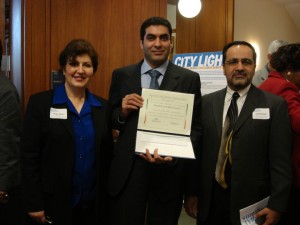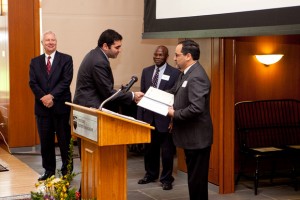 2009: from left to right – Masoumeh Haghpanahi, Graduate Student, University of Maryland – Hossein Radmard, Graduate Student, West Virginia University – Sepehr Aazami, Undergraduate Student, University of Maryland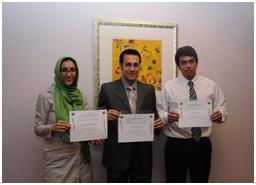 2008: Elnaz Kermani, Graduate Student, University of Maryland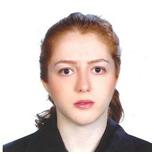 2005: Mohammad Pourgol, Graduate student, Reliability Engineering, University of Maryland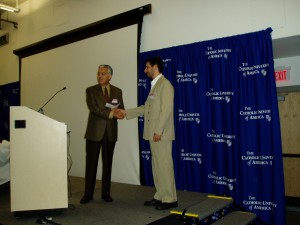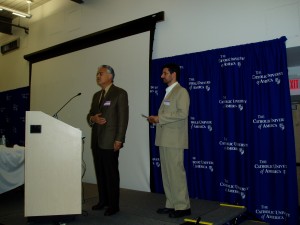 2004: Farshad Bahari, Graduate student, Electrical Engineering, University of Maryland

2003: Afshin Sepehri, Graduate student, Electrical Engineering, University of Maryland